I am too shy to brag this news however, I am grateful that WhereIsCebu has chosen by PromoCode.com.ph as one of the nominees for Best Lifestyle Blog Award 2017. Honestly this is my first time to receive such notification thru email, although I felt reserved, but actually I had an instant revert as my confirmation to participate for this event.
In this regard, I'm humbly asking for your kind support to cast a vote for me. If I may not be lucky to bag for this award, but your votes deeply marks appreciation and gratitude.
How To Vote: You decide which blogger deserves to win the biggest prize. Please Vote For Me!
It is quick and easy – just simply click on the banner below for details and hover over my profile to cast out your votes at this link https://promocode.com.ph/awards/lifestyle-blogs-award-2017/
Thanks in advance! 🙂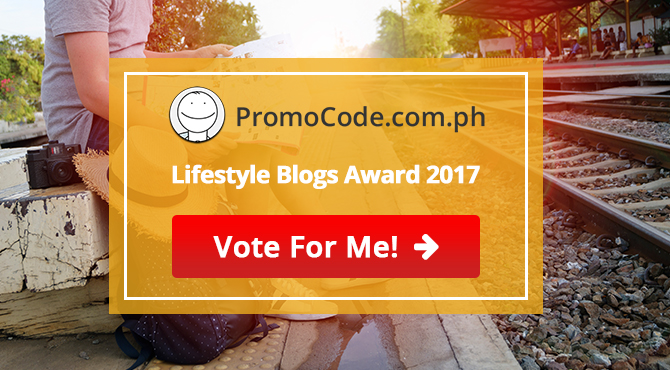 The voting will soon end on January 22, 2018.
Thank you so much! Happy New Year everyone!
Comments
comments